When finished my basement renovation, I moved all the furniture and stuff.  I found the imageClass MF4450 had the problem of closing up again. This time, it is on the other side.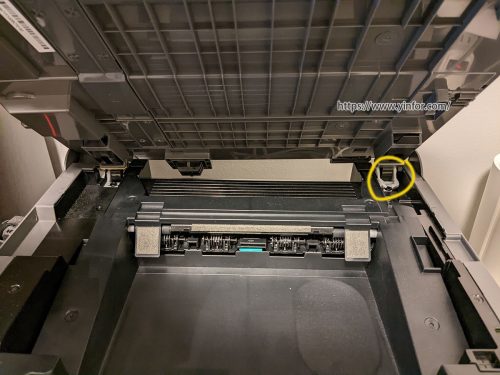 You can find it on the right side. The last time I post something about this printer, it is how to fix the left side hinge.
Everything is the same as the left side fixing, but I still want to keep a record to remember how I open the case.
To remove the cover or case, the screw on the back should be taken down first.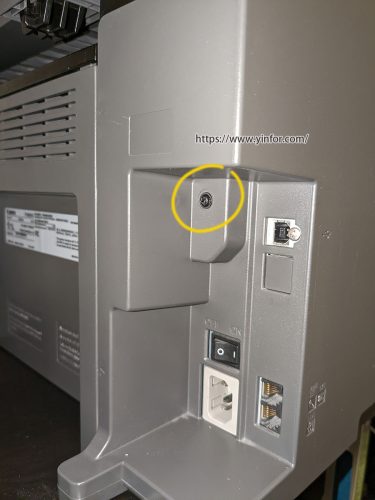 Yes, just this one.
The next step is to pull the side panel.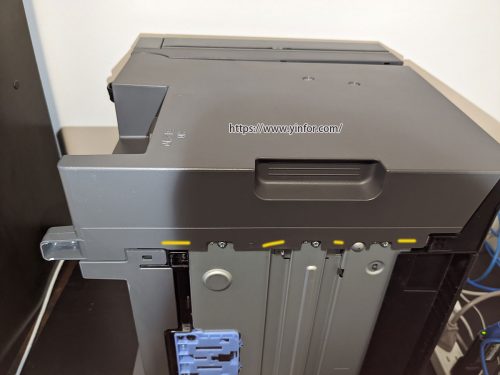 I highlighted the place to pull and remove the cover.
OK. here is all. for Canon imageClass MF4450 multifunction printer.
Please check the previous post about how to replace the hinge of the Canon imageClass MF4450 printer.
Until now, the hinges on both sides are replaced.