Yesterday, I mentioned the Wi-Fi 6E standard. Today I am going to introduce the TP-Link Wi-Fi 6E Router, AXE5400 or Archer AXE75. It is the first TP-Link Wi-Fi 6E router. The price is kind of affordable. $229.99 on amazon.ca, Bestbuy.ca, and Newegg.ca.
From the spec sheets:
AXE5400 Tri-Band – AXE5400 Tri-Band Wi-Fi delivers Wi-Fi speeds up to 5400 Mbps.
Cutting-Edge Processing – Armed with a 1.7 GHz Quad-Core CPU.
SuperSpeed USB 3.0 – Up to 10× faster transfer speeds than USB 2.0.
Wi-Fi 6E Unleashed – The brand new 6 GHz band brings more bandwidth, faster speeds, and near-zero latency.
HomeShield – Customize your home network with enhanced security and control.
OneMesh™ – Creates a Mesh network by connecting to a TP-Link OneMesh Extender for seamless whole-home coverage.
Connect More Devices—OFDMA technology increases capacity by 4 times to enable simultaneous transmission to more devices.
Ultra-Low Latency—Enables more responsive gaming and video chatting.
Compatible with Alexa—Control your router via voice commands and make your life smarter and easier with Amazon Alexa.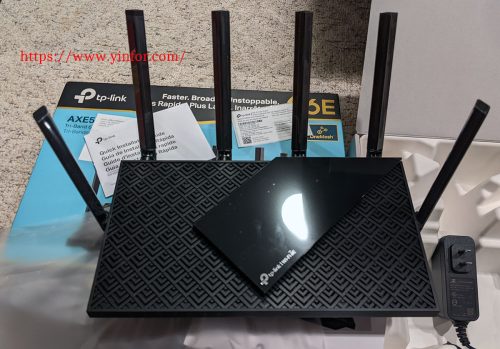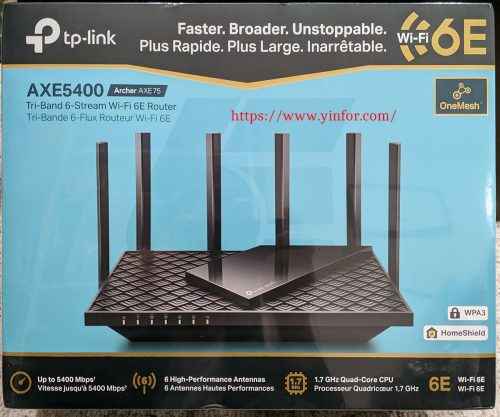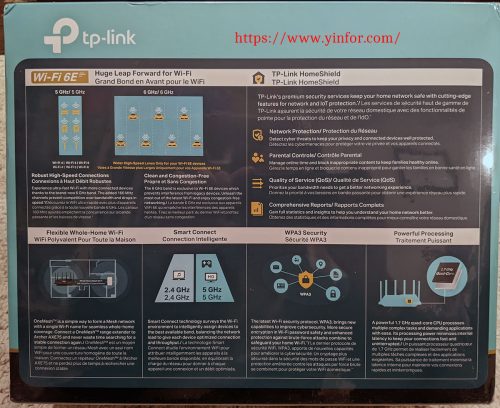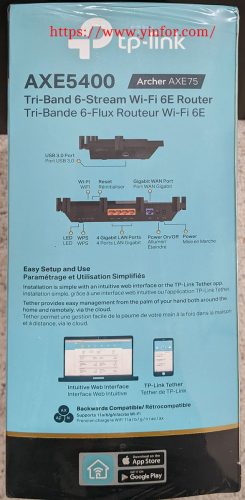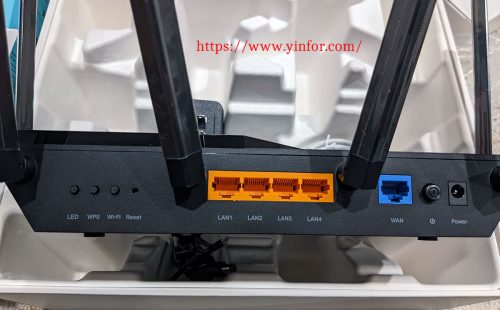 I borrowed my daughter's smartphone, Pixel 6a, which supports Wi-Fi 802.11 a/b/g/n/ac/6e.
When I set up the router, I can config 2.4Ghz and 5Ghz with the same SSID, or Wifi Network name.  Here is TP-Link_5DD8. And an individual SSID for 6Ghz frequency is TP-Link_5DD8_6G.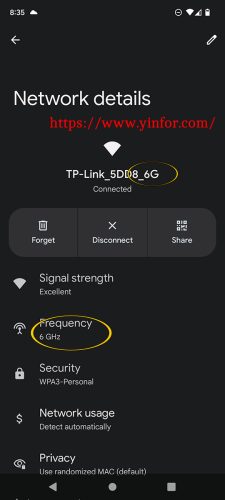 It is a new device with more functions.  I will try it after I finished my basement upgrading project.