I bought a new TV in June 2021. I almost forgot to record it here. My old TV, ViewSonic N4280p has some problems and also only two HDMI ports.
So, we went to the Costco warehouse and did a lot of research on the Internet for current mainstream TV sets.
We considered some points for reference.
Size
Wall-mounting
Panel technologies
Resolution and HDR
Connections and ports
Smart TV platform
Speakers and sound
Price
etc.
For me, my home. We use TV to watch stream videos, plan Xbox, Switch games.
For size, we think bigger than my old one, 42″ is good enough. compare with our car, I can buy 55″ and bring it home easily.
Wall-mounting, I don't care. I have a TV stand for it.
Panel technologies, I have no idea at that time. The new technologies bring such good quality, OLED, QLED. I think they are too expensive. So Later I think about the NanoCell.
Resolution and HDR, I think 4K and HDR are a must.
Connections and ports, I need at least 3 HDMI ports, other kinds of ports are OK.
Smart TV platform, I use Xbox. It has its own Xbox store and apps. But if the SmartTV platform has its own, it is a benefit.
Speakers and sound, I can not tell the big difference between a hundred-dollar earphone and a forty bucks earphone. So just forget about it. I just trust the TV manufacturer.
Price, I can afford a thousand-dollar budget.
At last, I bought the LG 55NANO85 at the Costco warehouse.
LG 55NANO85  tagged as $1189.99, with a $300 discount, is $889.99, plus tax and fees, the total is $1024.79.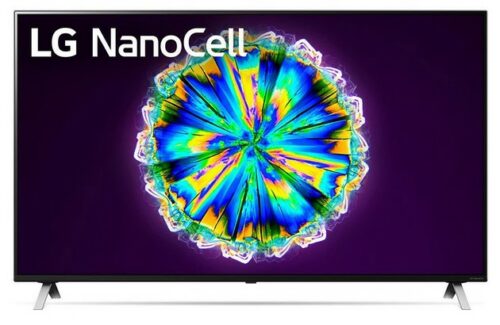 Features:
Real 4K NanoCell Display: Nano Colour, Nano Accuracy, Nano Bezel, Local Dimming
α7 Gen 3 Processor 4K with AI Picture & AI Sound
webOS® 5.0 & ThinQ® AI w/ Magic Remote
Cinema HDR w/ Dolby Vision™ IQ and Dolby Atmos®
Gaming: Variable Refresh Rate, ALLM, HGiG
TruMotion 240 (Native 120Hz)
It has 4 HDMI ports. Very Thin panel, almost no edge.
Ethernet port, Wi-Fi, Bluetooth.
Wide Viewing Angle.
NanoCell Color
LG Channel has a lot of videos to watch.
LG Content Store has a lot of Apps. I installed Youtube, Plex, PrimeVideo, Netflix, etc.
I like to play Assassin's Creed games. The picture quality is so good. I feel I am living in their life.
My kids like to play Switch games on it.