Today, I received my natural gas bill. FortisBC announcement is inside.
The announcement said Your natural gas bill is going down, effective from April 1, 2015.
Actually, it is the commodity rate.  It will go down by $1.295 per gigajoule(GJ).
As a residential customer, this rate is changed from $3.781 to $2.486 per GJ.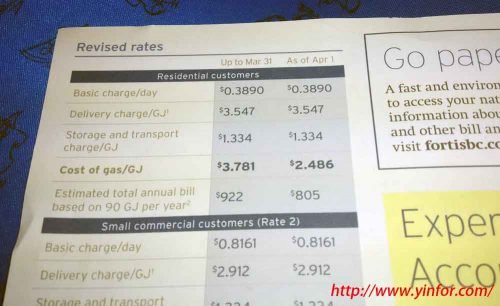 Based on the estimated total annual commodity, 50GJ per year. It will save about $65.