It is a new type of Tax Benefit for BC family.
If you received the CCTB (Canada Child Tax Benefit) and National Child Benefit Supplement, for low income family, you may receive BC Early Childhood Tax Benefit.
there are approximately 180,000 B.C. families that are now receiving up to $55 per month, or $660 a year, for each child under the age of six. As part of the B.C. Early Years Strategy, the B.C. government is committed to improvin gthe affordability of child care and assisting families with the cost of raising young children.
This benefit is Tax Free.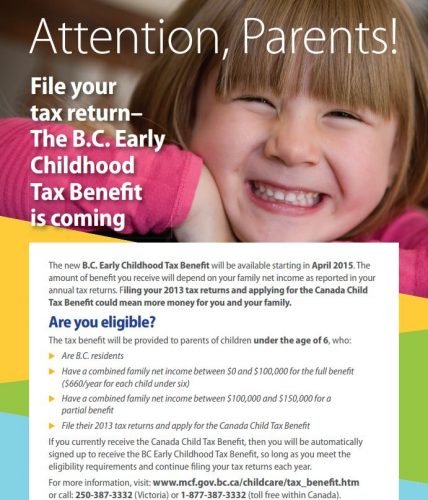 To apply or get more information about it, click the link below to British Columbia Government site.
http://www.mcf.gov.bc.ca/childcare/tax_benefit.htm