Do not use paper, do not cut the trees. Boogie Board is a good replacement for it.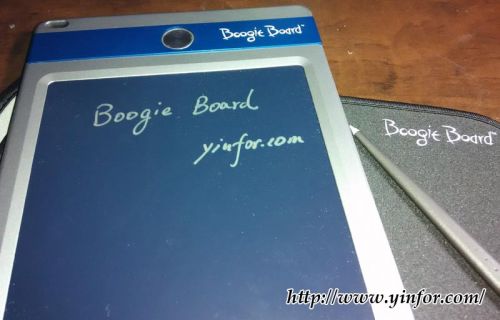 I bought it at Costco. Compare the price in LondonDrugs, I saved ten bucks.
The one in picture above is Jot 8.5. Including one board, one stylus, one jacket.
I can even use my finger to draw or write something on it. The round button on the top part is to clean the board.
The back of the board has magnets. It can be put on the refrigerator door.
Here is the official link of this eWriter.