It is time to change my snow tires to all-season tires. My old, original all-season tires are almost 9 years old. So I choose to buy a new set of four tires.
As a Costco member, I went to Costco Burnaby store tire department. The staff recommend Michelin Defender.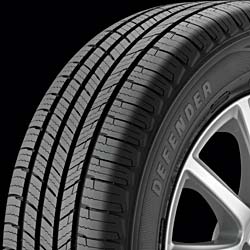 My old tire size is 215/70 R16. He said the Michelin Defender is 225/65 R16. It is OK to install the new set on the old rims.
Oh, there is a rebate $17.50 per tire. So the price is $159.99 per tire.
159.99X4 = $639.96
Installation fee $60
Environment fee $20
Rebates -$70.00
Subtotal = $649.96
Taxes $78.00
Total cost: $727.96
Same size tires in Canadian Tires are $663.96 before tax and fees.
Costco tire services included in the installation package:
Inflation checks for the life of the tire
nitrogen tire inflation
Flat repairs for the life of the tire
Balance and rotation for the life of the tire
Michelin Tires official site link.