Last week, I saw the doctor Janzen. I described my problem, and he gave me a piece of paper. There are four letter, G.E.R.D. He said I may have this. And at the same time, he gave me two bottles of pills. One pill each day, for two weeks. He said if I get back normal in two weeks, that means it is.
Now, today morning, I took the first pill and the whole day is good.
I checked Wikipedia, it said:
Gastroesophageal reflux disease (GERD), gastro-oesophageal reflux disease (GORD), gastric reflux disease, or acid reflux disease is a chronic symptom of mucosal damage caused by stomach acid coming up from the stomach into the esophagus.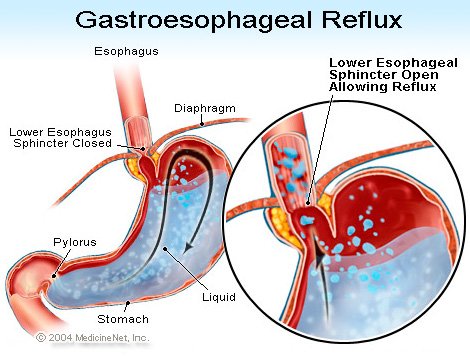 During past two weeks, I got a lot of chest pain, or front bone pain, ruminate when I get food back from my stomach or second stomach, because I don't fell any acid food.
The medicine I got is Dexilant 60mg, 7 capsules pack.
Two bottles of pills is just right for 14 days.  So I will follow the doctor Janzen's instruction and finish them on time and see if my uncomfortable issue disappear.