I have a set of Logitech EX110 keyboard & mouse set at home. I used it about 20 months.
From last month, I have a problem with the mouse.
When I make a single click on the left button, it works like double click. Not always, but very often. And also it happens randomly.
So I have nothing to do with it. I find a wired mouse to replace it.
Later I read a post has similar situation in Chinese.
OK. I have a small screw driver and sewing needle.
I open the mouse with screw driver.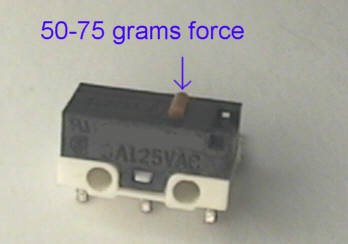 Open the cap of the micro switch with sewing needle.
Clean the contact points by a copier paper. Cut a small piece of paper, fold it and put it in between of the points. Just rub couple times.
Assemble it and it works.