I bought a keyboard and mouse combo from Costco. I thought it is a good deal.  $29.00 plus ECO Fee 0.5 , plus tax.  Some store price it at $66.77 plus shipping.
Logitech MK345 Comfort Keyboard and Mouse Combo / Logitech MK345 Wireless Desktop Keyboard and Mouse.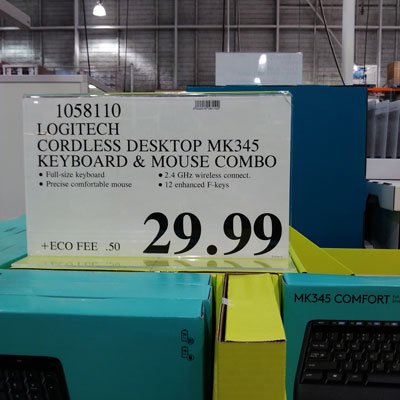 Full-size Keyboard.
Mouse in good size. Not a compact one.
Batteries are pre-installed.
Keyboard battery life is 36months. 2 X AAA batteries. ( Based on the support website, it is said 48 months, or 4 years. But I think 36 months is more conservative.)
Mouse Battery life is 18 months. 1 X AA battery.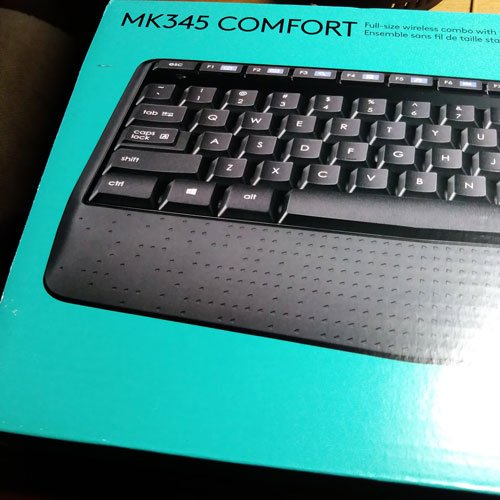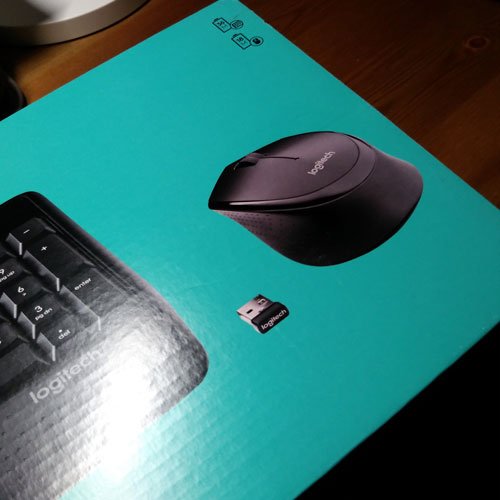 Here is the official link for wireless combo MK345