I got an email from Chapters Indigo Online. You know I made an order yesterday afternoon. I ordered two books.
1) Search Engine Visibility
2) Professional Search Engine Optimization With Php: A Developer's Guide to SEO
The email said the confirmed order has been shipped. It is such a good news. The speed is so fast.
I would like to check the status of this shipment with the tracking number.
When I click the link it provided, it gave me the following error message.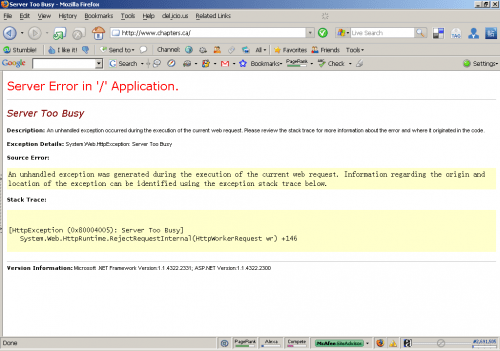 Does it mean the Chapters' business is too good? Their website can not afford such many users at the same time?
Or
The site is broken by some hackers?
I am scared about the later one.
All user's information should be kept safely, including all credit card information.
Update:
It is only happen under Firefox. IE is OK.