I use Google Reader every day.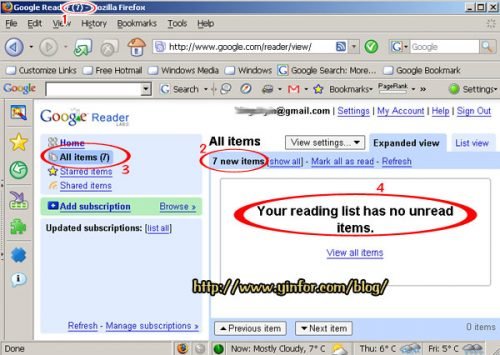 Look, the red 1, 2, and 3 all point that I have 7 new items. The 4 tells me:
Your reading list has no unread items.
I do have no new items in my list. Even I chose show all, and go through every item. I saw they are all gray. That means read already.
I try to refresh the Firefox, or restart the Firefox. Not work. I use Firefox 2.0.0.1, the latest version of Firefox.
I tried it under IE 6. Same.
This is a bug of Google Reader.
If you have same problem, let me tell you how to solve it.


First, click show all. Then click mark all as read.
Now, the incorrect new item number is gone.