I bought an SSD, or an NVMe SSD to upgrade the Dell laptop. I posted a few days ago about how to change the thermal paste on this Dell Inspiron 15 laptop.
I replaced the original WD WD10SPZX 1TB 2.5″ HDD, which is way too slow when booting or using it on Windows 11. OK let me show you how the Crucial P2 NVMe 500GB SSD.
The price is US$39.99 on Amazon.com.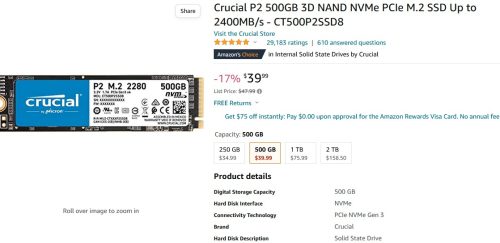 Capacity: Up to 2TB with sequential reads or writes up to 2400MB/s/1900MB/s
NVMe PCIe interface, marking the next step in storage innovation
Includes SSD management software for performance optimization, data security, and firmware updates
Backed by a limited 5-year warranty or up to the max endurance rating of 150 TBW
The above description is copied from the Amazon product listing page.
Here are what I received and pictured.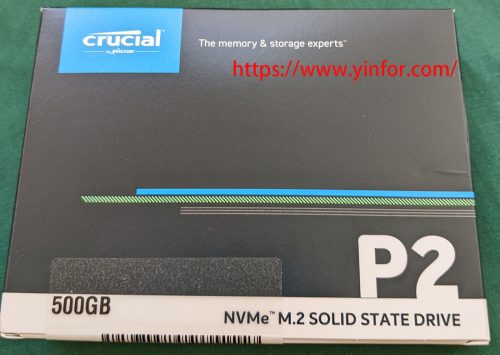 Open the box and took inside out.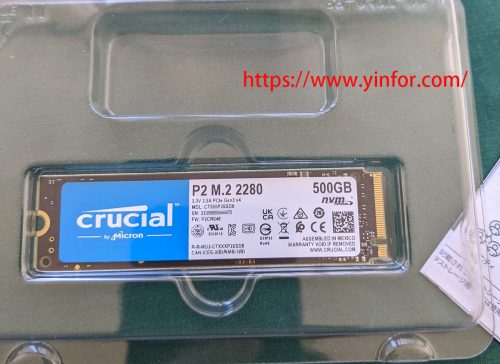 Let me show you the empty slot which Dell reserved for upgrading.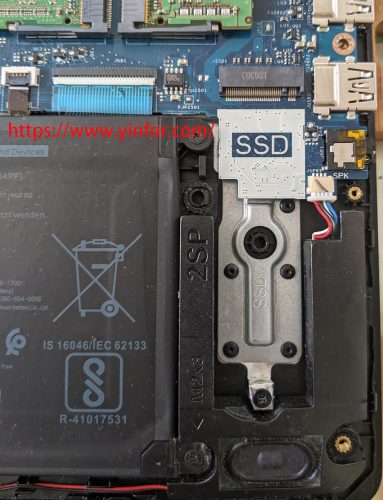 Installed the SSD into the slot.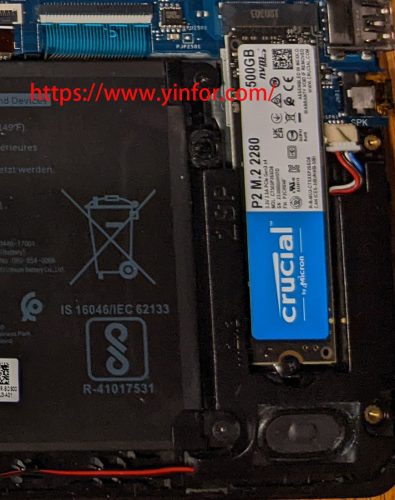 After installing the new SSD and removing the old HDD. I made a fresh installation of Windows 11 on it. Then, I did the SSD performance test.
Actually, I did two rounds of tests. The first round used Microsoft's generic Windows 11 in-box NVMe driver, stornvme.sys. The second round is to use Micron NVMe PCIe Controller driver, Micron is the mother company of Crucial. The driver is mtinvme.sys.
These two tests have very close test results. I think the generic driver is good enough.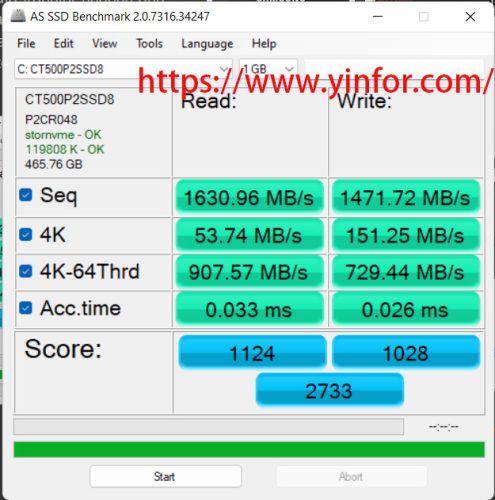 The overall score is 2733.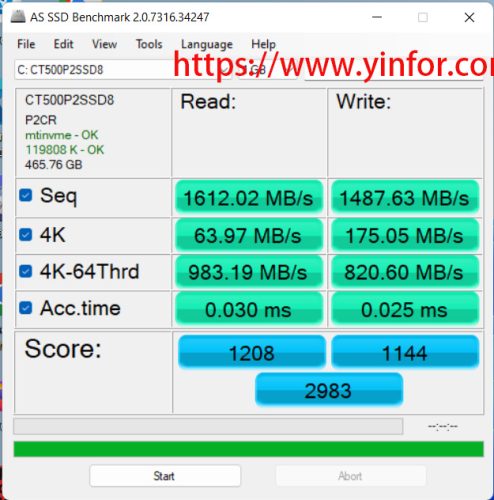 The overall score is 2983.
Please be noticed that the reading speed is 1630MB/s. But the product description page said "sequential reads or writes up to 2400MB/s/1900MB/s".
Why?
I did a lot of searches and found some posts on the computer hardware forums. They said the Dell Inspiron 15 has the limitation of the NVMe port. The maximum is 1800MB/s. Someone said because the laptop is running in GT2(I don't understand it).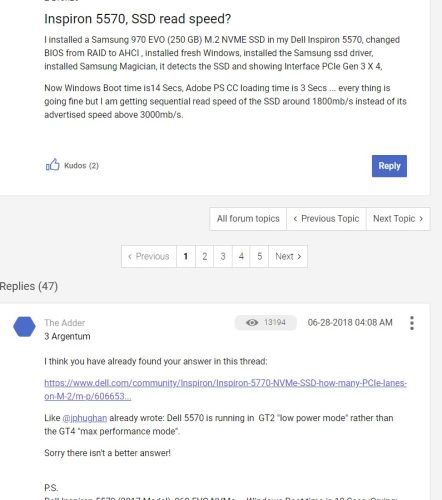 Anyway, there is no place to config or change the settings to make the NVMe get the Full Speed.
Now I would like to post more pictures of the installation and tests.