It is time to upgrade my desktop PC motherboard. it is Asus PRIME B450M-A II.
The bios running on the board is v 3604, which I upgraded in March 2022.
How to upgrade the ASUS motherboard BIOS?
1. Download the latest BIOS file from the official website.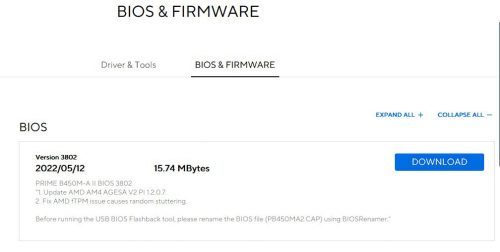 2. Unzip the download file
The file downloaded is a zip file, PRIME-B450M-A-II-ASUS-3802.zip.
Unzip it to a folder.

3. Run the BIOSRenamer.exe to rename the bios CAP file
Based on the guide, just double-click the BIOSRenamer.exe to rename the CAP file.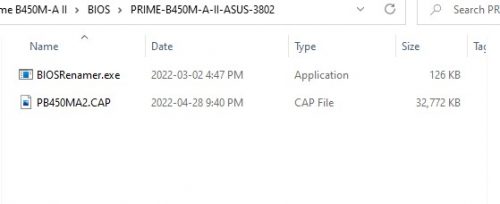 The file name is PB450MA2.CAP.
4. Copy the CAP file to a USB disk
5. Reboot the computer with the USB disk in it.
Call the BIOS setting interface, by pressing DEL key on POST.
Got to Tool > ASUS EZ Flash 3 Utility
6. Select the PB450MA2.CAP, then start.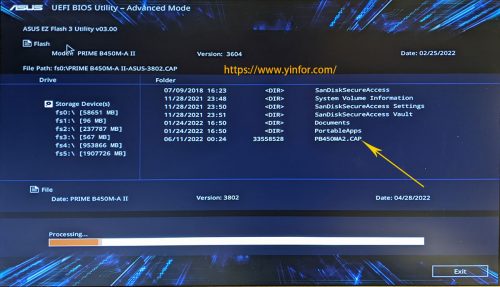 It took a few minutes for processing. Just keep quiet and wait. It will restart after all.
7. The desktop on POST will pause on the screen to wait for you to go into the BIOS setting.
Enter F1, check all these configurations, and Save and Exit.
Done.
PS.
PRIME B450M-A II BIOS 3802
1. Update AMD AM4 AGESA V2 PI 1.2.0.7.
2. Fix AMD fTPM issue causes random stuttering.