It is not often to clear the cache of host records in Browser, here is Google Chrome.
When I change the DNS setting of one of my domain, and I want to see the effect right a way.
First, I change the DNS setting and push the changes.
Second, I check the online tool to check the DNS population is well on Internet.
Third, I check it on my computer, browser.
I use Google Chrome as my main browser. I found it is still going to the old IP, or location.
Browser cache facility keep the records for certain time. It save time for domain resolution from Internet Domain Server.  TTL is 2 hours for Chrome.
To manually clean the cache and force Chrome to get the IP address for real time. Enter the following URL in address bar.
chrome://net-internals/#dns
Then click the "Clean host cache" button.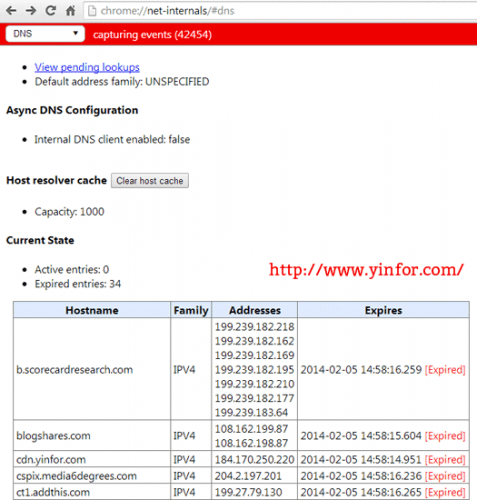 Chrome can hold 1000 host record.