MovableType has a new release v5.2 on Sep. 26, 2012.
I download the full pack from the official site. Untar it and copy overwrite the old installation. Then enter the url of MovableType.
New looks come.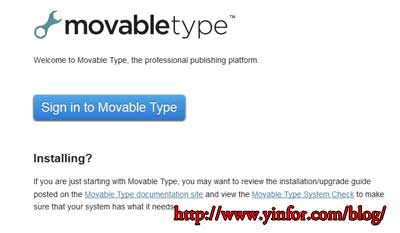 Then I sign in with the admin username.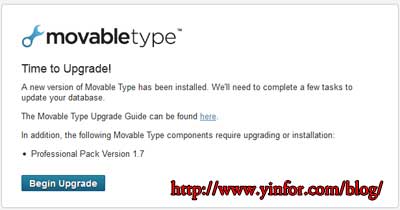 After I click the upgrade button. It will shown the updating procedures.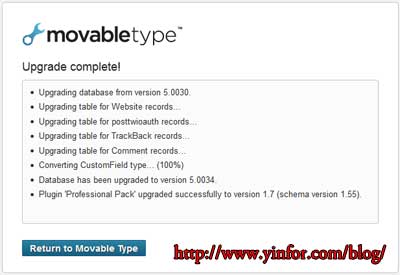 Then I can sign it the new MovableType 5.2
Oh! there is another bug fix patch for Firefox 16. Download it here.