Just upgrade my MovableType installation from 5.04 to 5.1.
Here is the list of new features of MovableType 5.1
New features
Managing categories and folders
Drag & drop sorting
New attributes (sort_by and sort_order) for , , and tags.
tag
Managing contents by a new listing screen
Detailed display options
Custom filters
Bulk actions by selecting all from multiple pages
The listing framework for developers
MultiBlog tags
include_blogs
exclude_blogs
include_websites
exclude_websites
tag with the parent="1″ attribute to include the module in the parent website.
trim_to modifier with ellipsis
Use blog_id param to specify the template when searching multi blogs with IncludeBlogs param. Use the first blog in includeblogs if blog_id is not specified.
Configuration Directives
LocalLib was added
Support Imager as an ImageDriver
Usability enhancements
Drag and drop input fields on Edit Entries/Pages
Selecting publish status from pulldown and saving from the preview
Better "included templates" widget
Template editor's syntax highlight On/Of
The process of upgrade is simple and easy.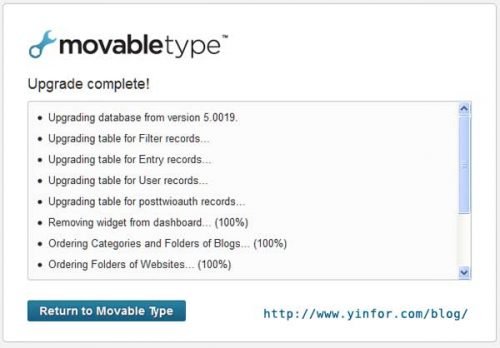 I highlight the feature I like above.
The most important part is the performance. Hope there is no 500 error when I click publish or rebuild the site.