I asked my daughter, Grace to prepare a list of herbs.
I do really want to know how to use these herbs properly. I know, some are good for sea food, some are good for chicken.
Now, after three weeks, Grace got time to finish my request.
Her you are.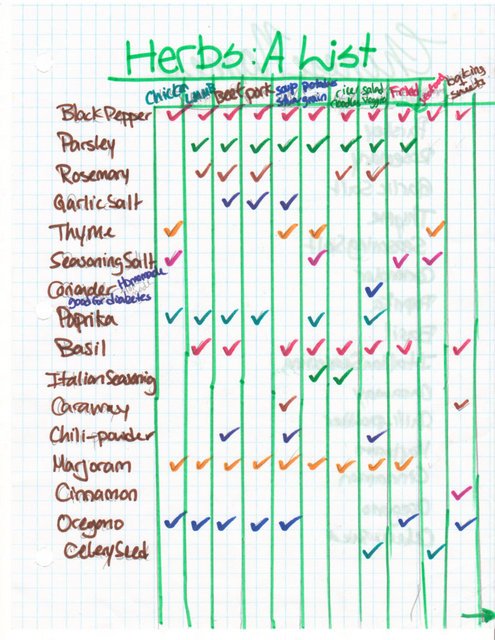 I got these herbs from Costco. 16 different herbs in bottles.
Yes, you can download above list and print it for your own reference.