Finally, I bought Wii Fit With Balance Board from Bestbuy Burnaby store.
Gary, my co-worker, told me that Bestbuy has Wii Fit 11 o'clock last Friday. We check the Bestbuy website. It looks they still have some.
I drove there and ask the Bestbuy staff in the entrance of the store. He pointed to the Return and Service counter. We headed there, saw about 15 Wii Fit on the floor behind the counter.
I bought one, Gary bought one.
It costed me $111.99 including tax.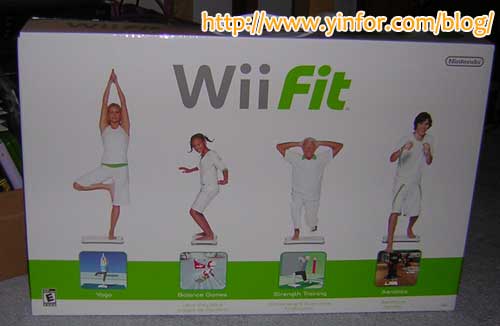 It is so sad that my Wii Fit Age is 45. I have some thing to do to impove my balance and strength. It also said that I am overweight. My target is to loss 1 pound in two weeks .