Testfreaks is a site aggregating all information about your favorite products. User reviews, professional reviews, prices, blog posts, forum threads, news, rumors, manufacturers descriptions and specifications, manuals, videos and more.
For example, I want to buy a mono laser printer, Lexmark E120.
I do the search on the Testfreaks, and got the product page which under the Printers category.
Lexmark E120 is better than my current printer Lexmark E210.
It shows me 8 expert reviews, 16 user reviews, price from UK$59 – UK$62. Including Manufacturer's Specs with photos.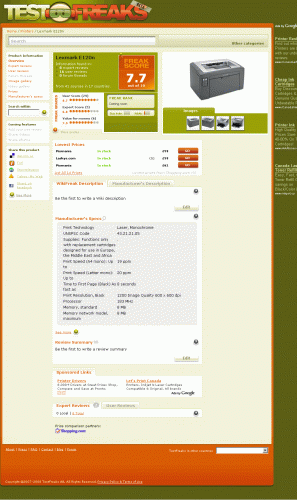 Testfreaks is a good place to compare products and see more reviews from different sources. The price comparison is provided by shopping.com.