Now I have the brand new installed phpBB 3 forum. In the final step of installation, I click "proceed on to convertor" to start converting the phpBB 2 to phpBB 3.

1) First, the welcome page shown.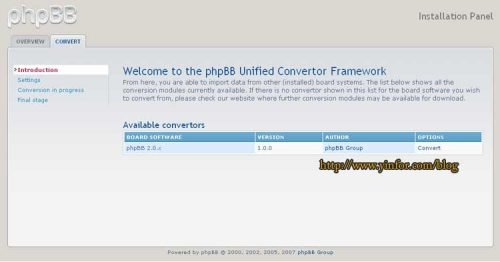 2) Enter the old phpBB2 database setting into this page.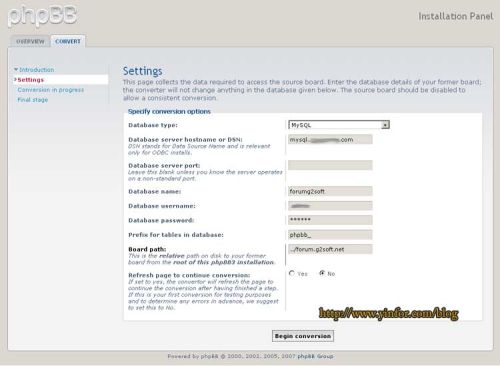 3) It will verify the setting which is entered above.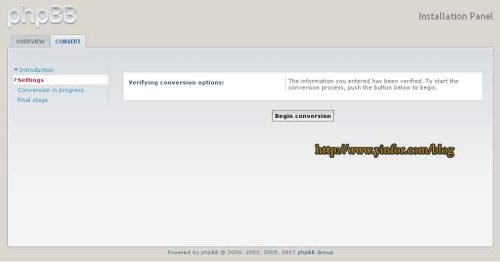 4) Click "Begin convert" to start.
It shows that the Avatars and smilies images will be copied from the old forum.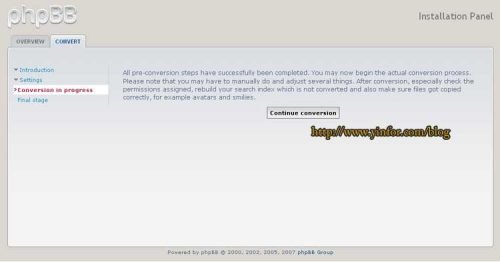 5) Converting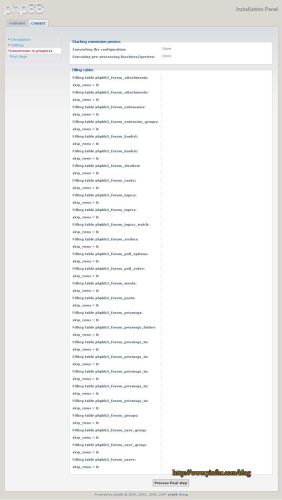 6) There are 7 steps for last statements.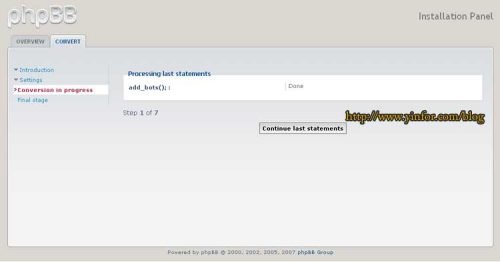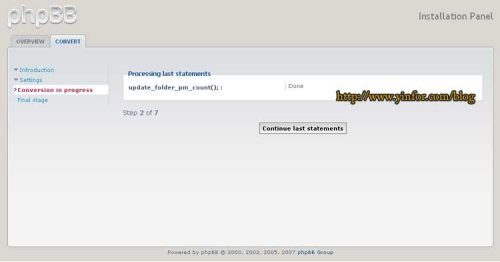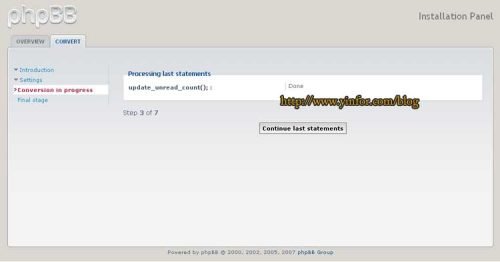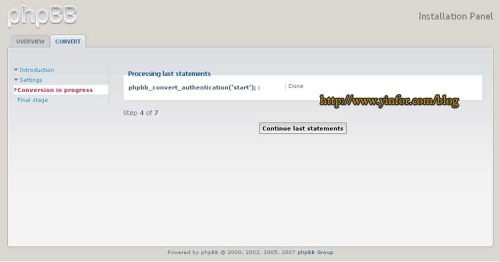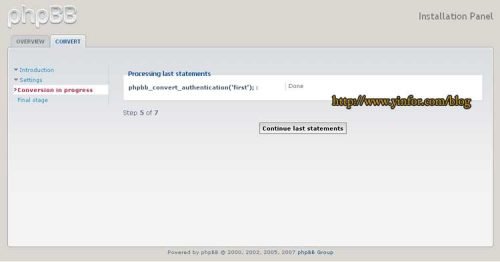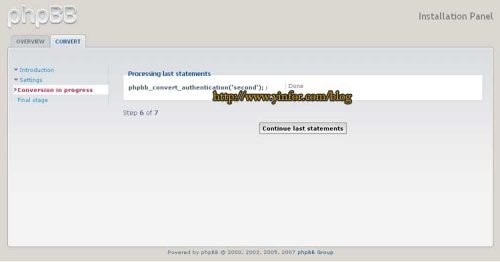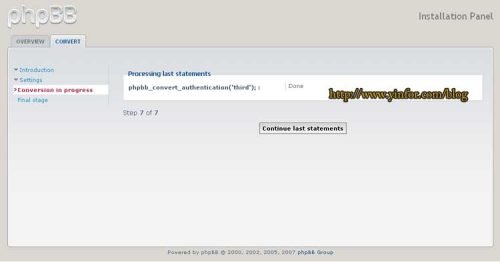 7) Continue conversion of clean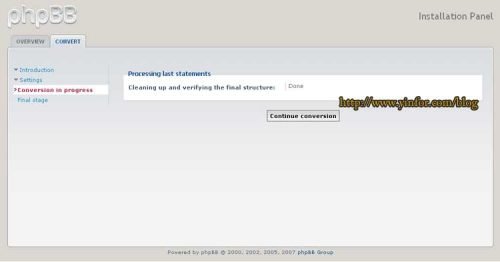 8) It is time to synchronize the forum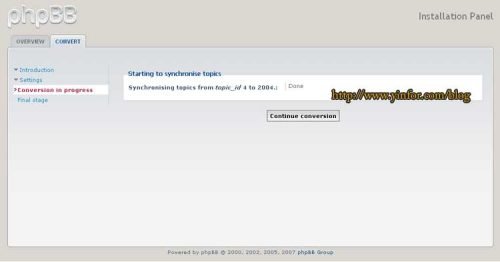 9) Generate topics posting information of forum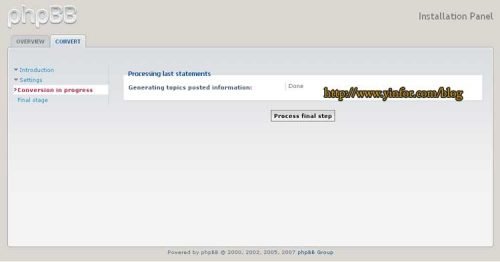 10) The final step of converting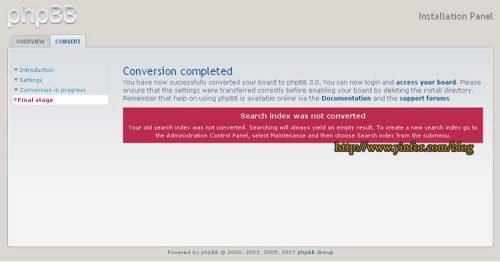 Remove the install folder to access the full forum function.
11) After some test and I decided to replace the old phpBB 2 forum by this phpBB 3 forum
SSH to the server.
rm -f -r forum.g2soft.net
mv fourm3.g2soft.net forum.g2soft.net
12) Login the forum and change the server URL setting to http://forum.g2soft.net.
The screen shoot of this forum: