I made over 400 posts from October 2004. Some posts are very hot. A lot of people found them by Search Engine. Specially from Google.
I put a link on one post, Philips Universal Remote Control. This article is the hotest one. I give the universal way to programming your devices.
The link I put is for the people who want to give me some thanks. They can buy me a cup of Starbucks.
Today I got the first cup from Mary Barnes.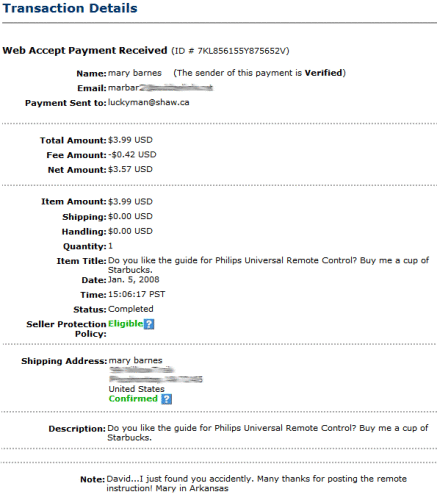 Now from today I will put this Buy me a cup of Starbucks on each post of David Yin's Blog.
Let everyone has a chance to say thank you to me. 🙂