I use Firefox for all my regular web use, except some special web site I have to use IE Tab.
The current Google Toolbar for Firefox I used is 2.1.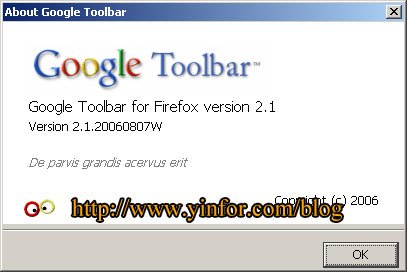 Some IE version features were not provided on Firefox version. Say, Google Bookmarks, Google Accounts login.
Now Google release the 3.0 Google Toolbar 3.0 for Firefox.
This my most wanted feature. So I don't need Firefox Google Bookmarks any more.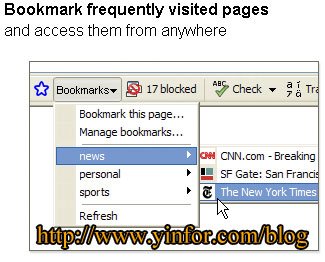 This is also a good improvement for Google Toolbar.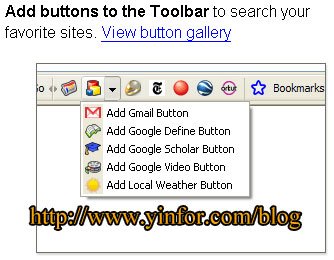 There are some other new features and improvement for Firefox.
Auto Update
Send To
Custom buttons
Google Docs & Spreadsheets
And more.
If you use Firefox and still use Google Toolbar 2.1, it is time to upgrade to 3.0.
Click here to download it.