Based on the Google Adsense official blog, Google has added more products to the range of referral products for adsense publishers.
According to the official adsense blog they have released Picasa and Google Pack. You'll earn up to $2 for each time a user installs Pack and up to $1 for each Picasa install.
For some odd reason I can only see picasa- Please check below screenshot: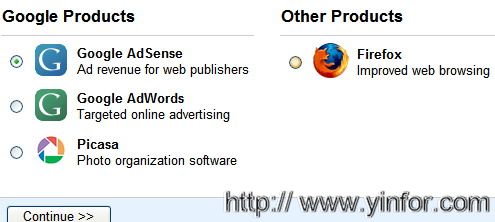 I think Google will fix it this weekend.

So no body is perfect. Google has no exception here when I think about the Exchange rate error last week. Now the exchange rate was corrected.
Updated on May 5, 2006
Just be noticed that Pack referrals are currently only offered in US English.
That means I, a use in the Canada, can not get the Pack referrals now.
http://adsense.blogspot.com/2006/05/new-referrals-for-google-pack-and.html