I have a VM using VirtualBox on Windows 10. The VM was created last year. Now I feel it is too small.  I am going to increased the disk without damaging the data on it.
The basic information of the VM.
It is Ubuntu 16.04 server mode. It means no GUI installed.
The original disk size is 8GB.
VDI disk file.
LVM file system was used when I installed the VM.
Windows 10 pro (15063.674 build) is the host system.
VirtualBox 5.1.28 when I do the following.
I am going to increased the disk size from 8Gb to 12GB.
Step 1: Increase the vdi file.
D:\VirtualBox VM>"C:\Program Files\Oracle\VirtualBox\VBoxmanage" modifyhd "ubuntu 16.04.vdi" --resize 12000
0%...10%...20%...30%...40%...50%...60%...70%...80%...90%...100%
Step 2: Use Gparted CD image to modify the size of partition.
Download the latest verion of Gparted v0.30 iso file.
Attached the iso file to storage of the VM.
Start the VM.
Using default option of Gparted tool.
The following screen shown in the VM terminal window.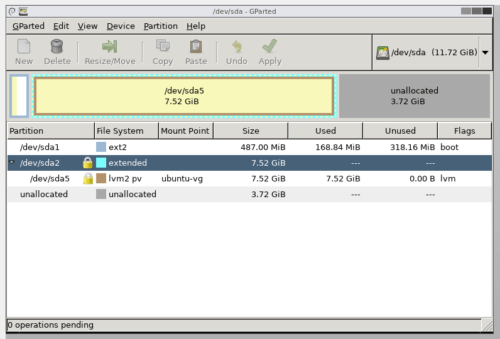 There are two locks on the partitions, sda2 and sda5.
I have to unlock them first.  Highlight the sda5, right-click and choose Deactivate.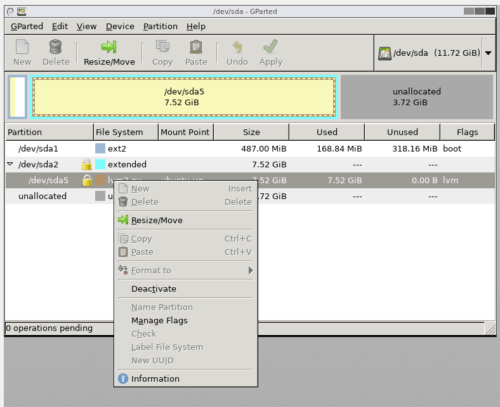 When done, I can resize the partitions without problem.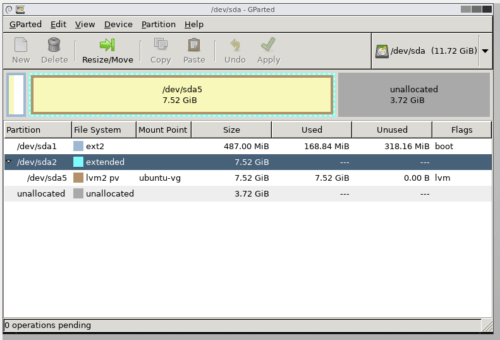 Resize sda2  to the maximum first, then sda5.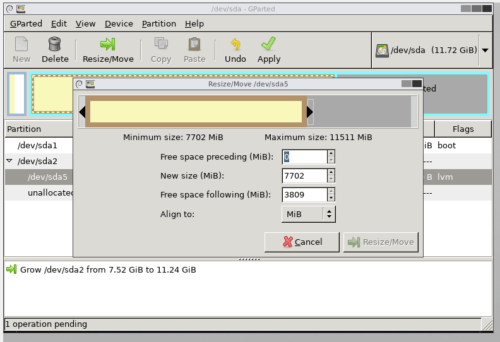 Apply the changes to the disk or partitions. It may takes a minute or longer.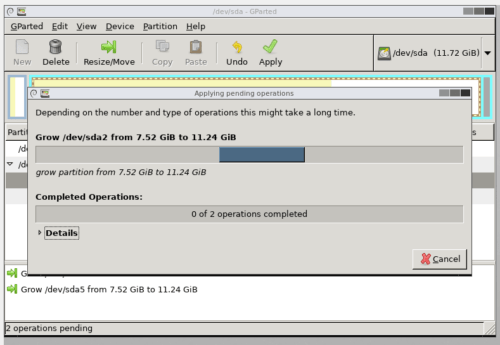 After the above changes,  the partitions are looks like below.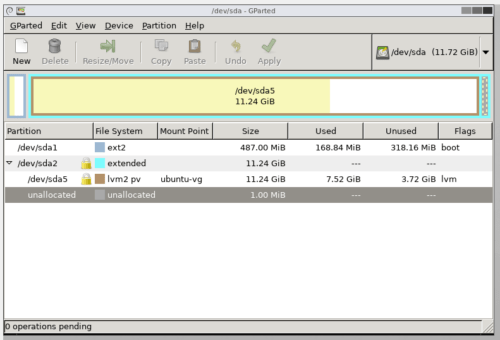 Step 3: Resize the LVM, logical volumes,
Shutdown the VM
Remove the Gparted ISO file from the VM in Virtualbox manager
Start VM
I use Webmin to manage the size of LVM
Webmin > Hardware > Logical Volume Management
There are three tabs.
Volume Groups: ubuntu-vg is 11.24GB already.
Physical Volumes: sda5 is 11.24GB already.
LocicalVolumes: root is about 7Gb. It needs to increase.
Click root LV, change Volume size to "Use all free VG space", Save and restart the VM.
Done.