Deaths from fires and burns are the third leading cause of fatal home injury. Claiming the lives of thousands each year.
To protect family and home, install Smoke and Fire Alarm is one of the most important safety protection.
It is not expensive. About $20.00 each. I bought one at Sears department store last week. It is $14.95 plus tax.
Take a look and see how I install it.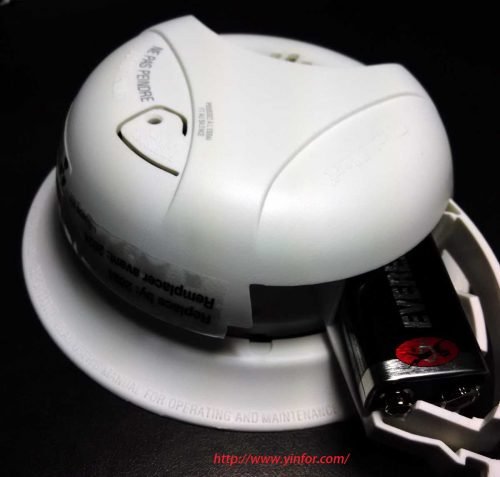 This is what it is look, when I opened the box. I took out the battery and turn the battary around and put it back by following the instruction of "+" and "-" signs. Then close it.
Look at the base and remove the locking pins from it.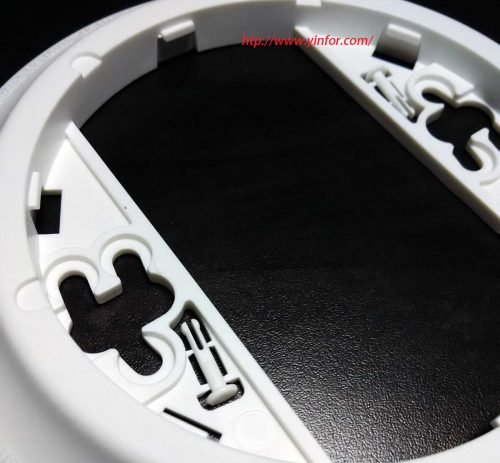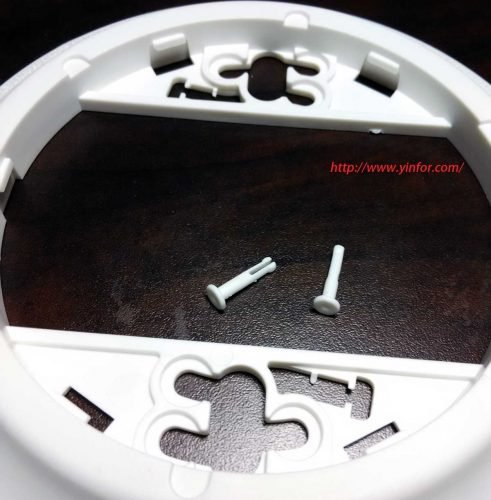 Turn over the alarm and look at the back. plug one pin through the black dot on the label to lock the battery compartment. See A on picture below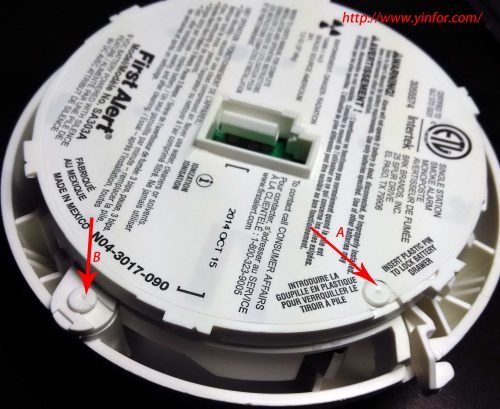 B is used to to lock the alarm on the base. So make sure the base is installed on the wall or ceiling. Then insert one pin into the hole at B. Then mount it on the base.
Normally any Smoke and Fire Alarm on the market should have Ten years warranty. So this alarm should be replaced by 2024.
There are something important for every owner of First Alert Smoke & Fire Alarm.
Placement: Almost every room needs a Fire & Smoke Alarm, except fire only alarm in garage.
Weekly testing.  Make sure it is work properly.
Regular maintenance. Keep it clean.
Battery issue. If you hear a "chirp" once a minute, replace the battery.
Check the user's manual.SA303CN3-First_Alert_Basic_Smoke_Alarm
Mine is SA303A, but it is almost same as SA303. I think the difference is the regulator of the market.2