Motorola rdu2020 two way radios are the heavy duty answer for clear communication in loud environments. They are durable with a double metal-die cast chassis with shock absorbent poly carbonate housing. They are rated to military specifications and can be used in the most inclement conditions including rain, dust, salt fog and extreme temperatures. With a UHF band, two Watts, two channels and 89 business exclusive frequencies, it is the best option for communications over long distances. It will function well up 20 floors and across 250,000 sq. ft.
Privacy is never a problem with 122 privacy codes that have signal clarity. Talking hands-free is also not a problem with Advanced Voice Activation that has three sensitivity levels and can be used with accessories that are sold separately. Noise reduction is enhanced, and there is almost no magnetic field interference. The upgrades can be clearly seen in a crowded convention hall, busy construction site or loud factory.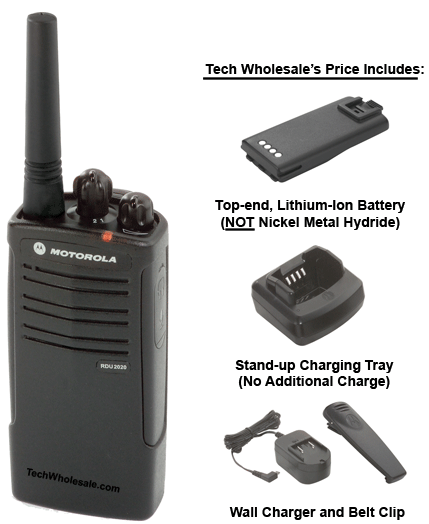 This two-way radio also has programming features to use on a PC with free, downloadable Customer Programming Software. There are many features that can be accessed with the software. These heavy-duty walkie-talkies are perfect for huge grocery stores for fast communication without walking a mile. At conventions, a quick response to the requests and questions of attendees is possible assuring they have a smooth experience and return every year. Restaurants can keep the tables clear and clients seated with the right meal if the wait staff, kitchen and front desk are all in clear communication.
Find Motorola rdu2020 two way radios here.