It is always lacking friends when someone starts to play CastleVille. Even you have a lot of neighbours, you still need more active neighbours.
Active friends will accept your requests and visit your castle often. You will always need stuffs to complete tasks. You send the stuff request to your neighbours, and neighbours help each others.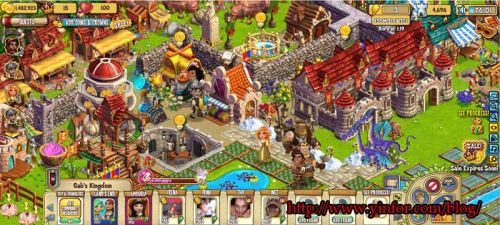 Here is the list of tips which can let you have more neighbours in CastleVille in a short time.
1) Leave your facebook account in comment below.
Every visitor of David Yin's Blog will see your request and help you and themselves.
2) Go to CastleVille Neighbours Fanpage
It is a Facebook fanpage. Add your request there.
3)There are some places on cyber you can put your facebook account and ask for add you as a new neighbour.
http://blog.games.com/2011/11/14/castleville-facebook-addme-page/
http://gamersunite.coolchaser.com/games/castleville/addmes#
The facebook account is looks like this one: https://www.facebook.com/binghuiyin