Just pass by the massive lights displaying when I went to Kensington Square this afternoon. I am noticed that this house has so many Christmas decorations and also some words mentioned donation.
Later I drive to Christmas dinner with Grace, my elder daughter. She told me some news she read from the newspaper, Burnaby Now. The news is the story about the Massive light display helps fight cancer.
I said, I saw it today.
So after dinner, we went there to have a look.
Here is some pictures we took there.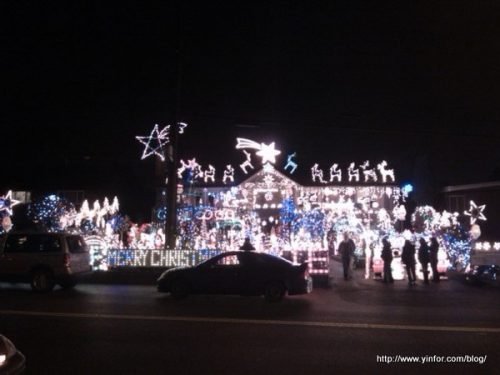 We came about 8 o'clock. Not many visitors. But when we leave, a lot of cars stop to see it.
Yes, we did donation for it. It is a holiday for sharing our love.