Have you see this perfect machine. Play PC games in Dolby Digital 5.1 surround sound. The best bet is the comfortable, adjustable seat on the rack.
Look at the picture from HotSeat.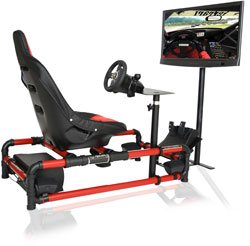 The price start from $699. Includes LCD stand, racing console, surround sound and your choice from 4 colors and wheel, monitor, games, gaming systems.