I tried a lot of RSS aggregator program. Some one is good, some one is bad. I used SharpReader over three month and would like to recommand it to RSS readers.
Let me list the features I like:
1) It can handles all RSS versions, ATOM 0.3 and 1.0.
2) Support international character-set, including Chinese
3) Notification popup when new items come in. Update interval can be set as you like.
4) Backup all your RSS list by export subscriptions.
5) It is free.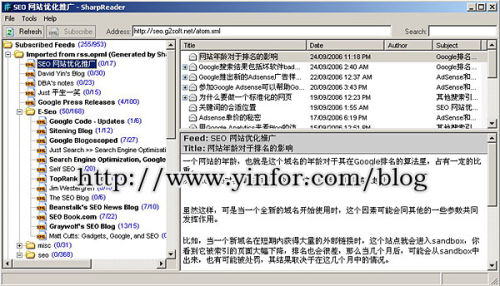 There are still a lot of features. You can go there to do the discovery
How to use SharpReader?
1) Get the RSS address and put it into the address bar.
2) Click subscribe button
That is so easy.