There are a lot of old programs or games can not install or run on current, or stat of art, Windows 7. DOSBox is the best way to do it. Bring me back to the old time.
Now, it is how-to shown you the steps to install DOSBox.
1) Download the appropriate version of the program for your operating system. You may need to download an installer program first.
http://www.dosbox.com/download.php?main=1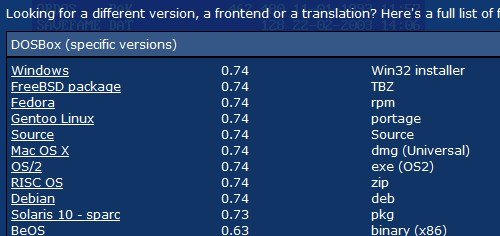 The latest version is 0.74. Download the Windows binary installer.
2) Make a folder for your MS-DOS programs or games. Name it something memorable, like "DOSAPP."