The soft router was pfSense plus 22.01. Recently it is not stable. I lost my Internet connection a few times last week.
I decided to change to a fork of pfSense, OPNsense.
It is quite simple. Just install the new system over the old one.
1) Go through the old pfSense settings in the web GUI, and make the notes.
2) Prepare the USB disk with the latest image of OPNsense. It is 22.1.2 on the official website.
3) Boot the router from a USB disk.
4) Login with the "installer" user to install the OPNsense to the router.
5) Sign in with the user name "root" to get access of the web GUI of OPNsense from my desktop.
6) Upgrade the system to the latest 22.1.6 at System > Firmware > updates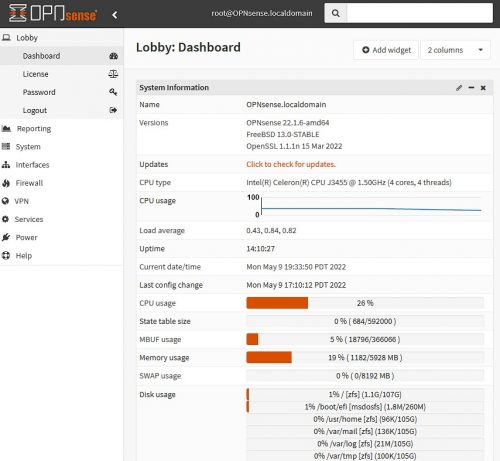 Compare with the pfSense, which is using nginx 1.20.2, openssl 1.1.11, and PHP 7.4.26, OPNsense is using lighttpd 1.4.64, openssl 1.1.1m, and PHP 7.4.28.
Right now I am using IPv4 only. I tried to use HE.net tunnel broker for IPv6. But I can not make it works.