It is time to upgrade my MovableType installation to 5.2.6. I subscribe SixApart blog to receive news of MovableType. Most of my important Blogs are powered by MovableType. I like its static publishing. And the template system.
The new responsive theme and other new features list here.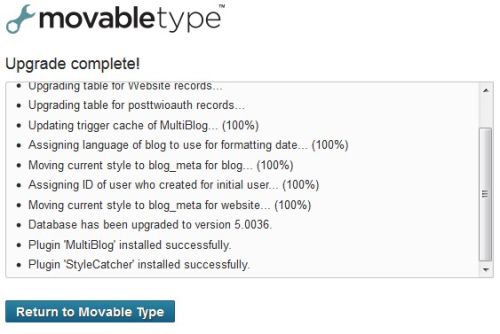 Download the MovableType 5.2.6 file and uncompress it. Copy all files and overwrite the old installation.
Then login and signin to complete the upgrade.