I introduced some FastStone programs before. I used this FastStone Capture so often and I feel this tool is good enough. It is better than some commercial products.
I respected FastStone's work to make it free. Thank you.
First of all, let's see the screen of it.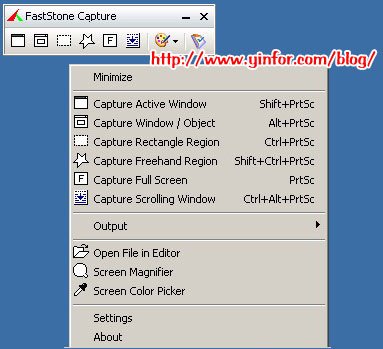 It can capture screen by:
Active Window;
Window or Object;
Selected rectangle region;
Selected region with freehand;
Full screen or whole monitor;
Scrolling window. — This is very good feature, you know, some window is very long, and you want capture the whole page, not the one screen. This tool is so good to save your time. Look at the sample below.



Another good feature I like is color picker.
You can use this tool to pickup the color code from the screen without any other third party tool. It is handy tool for webmaster. It will give you RGB, Dec., Hex code as you like.
When I capture the rectangle region, the information window will tell me the size of the region by pixel.
If you want to download this program please go to its official site.