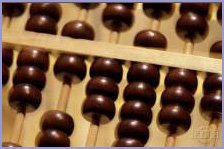 I sent my TAX forms to CRA today.
Now I want to introduce some Canadian TAX Software.
www.cutetax.ca
Free without printing.
www.taxcel.ca
Unlimited Tax returens, $8 only.
www.mytaxexpress.com
Free download, free while income under $25,000. $6.08 per person.
www.genutax.ca
Once you purchase GenuTax, annual tax updates for future years are free. You will be able to prepare your tax returns for 2005, 2006, and beyond, at no additional charge.
The only risk is that GenuTax is closed.
www.taxtron.ca
Free under $30,000. $11.88 each.
I filled in the form and calculated return myself, use the Tax software as double check tool.
Know more about tax, you will save more.