Here is a new icon in the notification area of my Windows 7.

The white four grids window icon. Double click it and I saw the pop up window as below.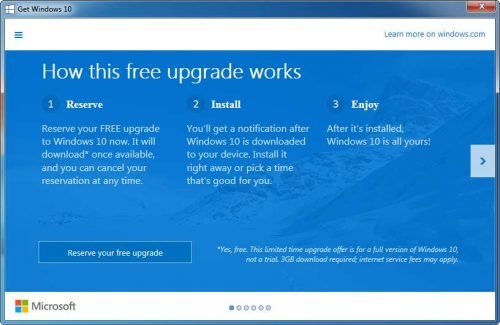 It asked user to agree to Reserve your free upgrade.  Of course agree it.  Before click the button, let me check the details of the sliders.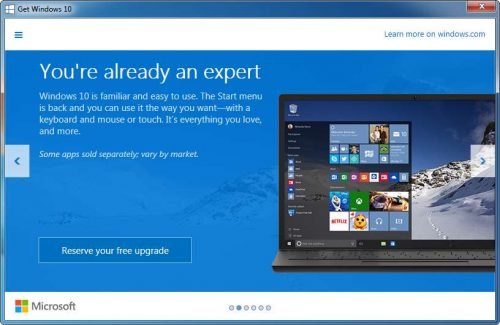 Wow, good news, The start Menu is back. It is the main reason I don't want to upgrade my Windows 7 to Windows 8.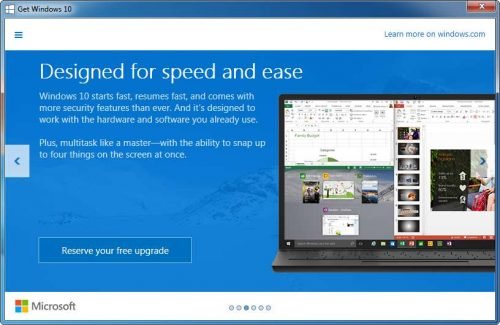 Emm… Speed is very important. SSD saved my life by reducing the waiting time.