Yesterday, I asked my daughter, Grace to order BD-R for me. She has an Amazon Prime account. So free delivery and only took one day for shipping.
Optical Quantum OQBDR06LT-50 6X 25GB BD-R Single Layer Blu-Ray Recordable Blank Media Logo Top, 50-Disc Spindle, is the cheapest one I found on Amazon.ca. CDN$37.34 for 50 discs.
Blu-ray discs are designed especially to store large HD video and audio files.
All Optical Quantum Blu-ray discs are treated with a super hard coat to prevent scratches, resist fingerprints and reduce dust build-up
Blu-ray discs use blue-violet laser technology to read and write data.
Compatible with LG 6x, 8x, 10x, 12x, 14x / Lite-on 4x, 8x, 12x / PIONEER BDR 203, 205, 206, 206M, 207, 207M (Pioneer 8x, 12x burners) / SONY 2x, 4x, 6x, 8x, 12x / PANASONIC 2x, 4x, 6x, 8x, 12x and all Blu-ray burners with BD-R burning speed 8x or above
This single-layer Blu-ray disc offers up to 25 GB of storage space to back-up your video, music, photos, and more.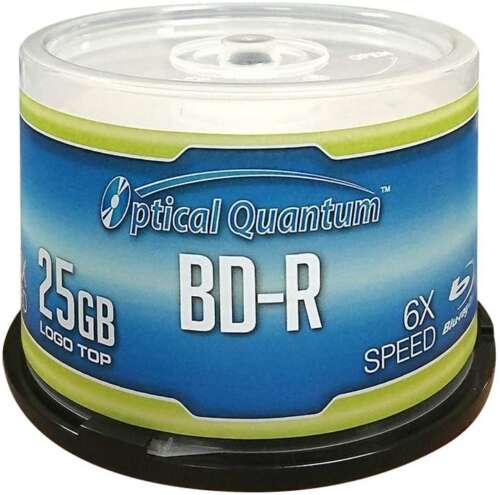 The product I received is exactly the same as the picture above.
On the label, it printed Manufactured by Optodisc Taiwan. I check the disk inside, it is OPTODISC.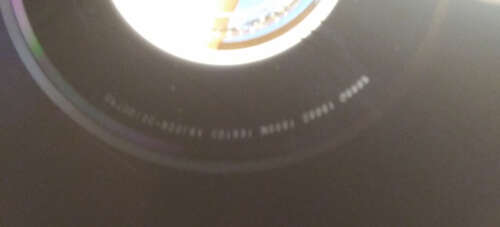 The words are actually inside the disc. My cellphone camera just can not focus on it.
I checked the official website of OPTODISC. It is an OEM manufacturer. It makes all kinds of CD, DVD, BD optical discs for a lot of brands, including  PioData, Plexdisc, Optical Quantum, BlueMagic, Golden Green, Black Hawk etc.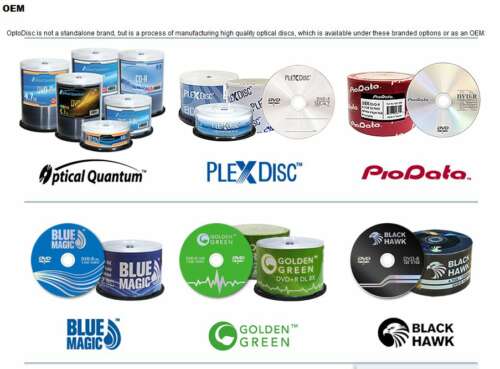 Based on my research, Optical Quantum is a brand name for media discs. It is a subsidiary of Vinpower Digital Inc. Vinpower Digital is a manufacturer and supplier for a broad range of digital duplication hardware and media. Here media means Optical Quantum brand products.
I believe the products are made in Taiwan.