I tried Woopra two years ago. It is still not under beta any more, but very cool.
Now, it has free basic version and paid version. The desktop client panel is v1.4.
Look at the great interface.
The big yellow number 2 is the number of current audiend on my page. On the right panel, users information are displayed, including IP address, Country, pages viewed, Operation system, browser, how long he stayed.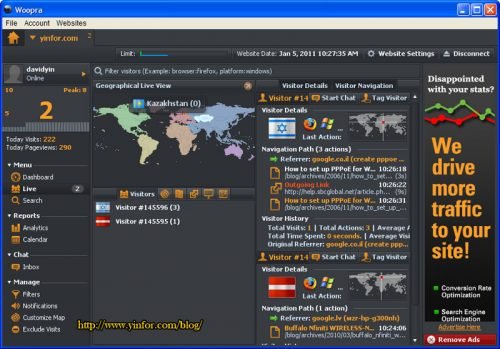 The most cool stuff is the Live Dashboard.
From the screen shot above, you can see two live visitor.
The information is so clear. I can see following information:
Where are they coming from?
The navigation path: Referrer, lading page, outgoing page, etc.
How long they stay on my blog?
How many pages they visited? Which pages?
Visiting history of this visitor.