Yahoo has a site fullly filled by recipes. It is Yahoo Food
I do like daintiness. Sometimes I will cook some for my family.
This time I got a good place for reference.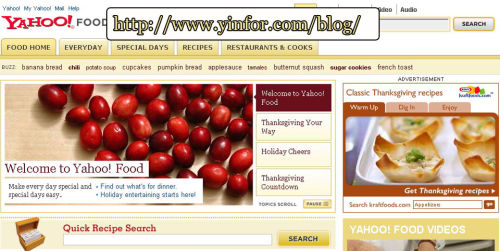 For every dish, it tells me preparing time, cook time and how many serves.
The following is:
1) Ingredients
Note: including Nutrition information. Show you how many Calories, Carbohydrates, Dietary Fiber, Fat, Protein, Sugars are included.
2) Cooking directions
Very clear and easy to read.