I always want to have my own arcade game machine. Today I tried Lakka, actually, I tried RetroPi before. Lakka is a lightweight Linux distribution that transforms a small computer into a full blown game console.
First of all, I would like to list my hardware for this small project.
Raspberry Pi 3 Model B
16GB MicroSD card
Monitor: Acer AL1716, which is VGA connector
AC power adapter, I use the one from my old smartphone
Afterglow Xbox 360 wired controller
DragonRise Arcade joypad
HDMI A to VGA converter
2 way Speakers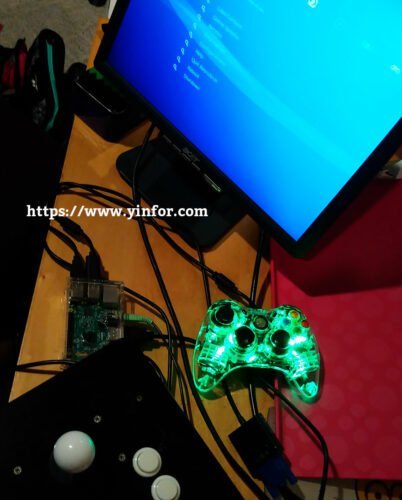 Second, the basic Lakka information.
Lakka is built on LibreELEC, LibreELEC is a fork of OpenELEC. It makes it support a lot of different hardware.
From Raspberry Pi Zero to Raspberry Pi 3, from Odroid-C1 to Odroid-XU3/4, and also support PC, Orange Pi, Cubieboard, etc.