We use IM very often in the office and home.
You may install a lot of IM client software like me. Including MSN Messenger, Yahoo Messenger, Google Talk, etc. If you has Chinese friends, you might have QQ either.
I hate that they use different Protocol, and they can not communicate with others. Do we have a Universal tool to have them in one client application?
The answer is YES.
Pidgin is what I would like to introduce to you.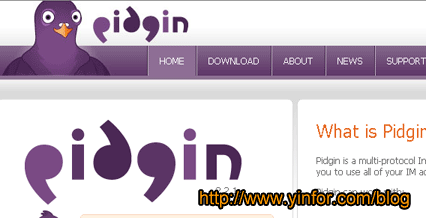 What is Pidgin?
Pidgin is a multi-protocol Instant Messaging client that allows you to use all of your IM accounts at once.